Think Beyond the Bowl!

The Original mine Pet Platter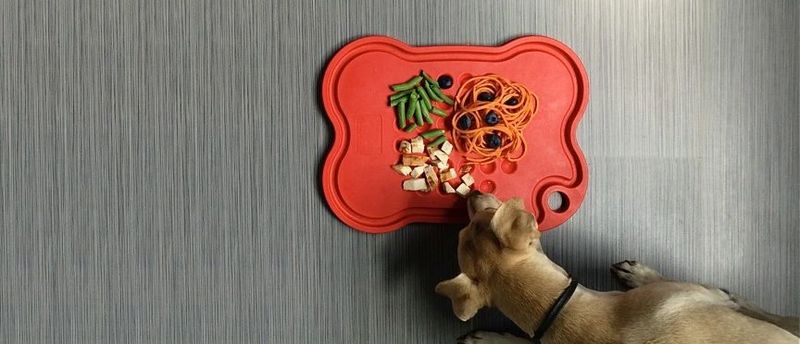 A revolutionary new product that will forever change the way dogs and cats eat! 
The Original mine Pet Platter is the first-ever pet eating territory designed to unleash the instinctive, healthier eating behavior of dogs and cats—offering the "ultimate natural feeding experience"! 
HOW we feed them matters, too!
Pet Parents spend a lot of time and money on what they feed their pets in order to create the most healthy natural feeding experience. But how they feed their pet is just as important to maximize the benefits derived from their healthier natural food choices.
The Original mine Pet Platter works… naturally!
The patented mine Pet Platter design encourages dogs and cats to unleash instinctive, healthier eating behaviors and engages their minds in a way that is both entertaining and psychologically rewarding.

Indentations, crevices and curves encourage licking, tracking, foraging and other natural stimulating feeding behaviors.
The mine Pet Platter's floor-level position allows for 360-degree views and movement providing complete meal control.
The mine Pet Platter promotes a healthy pace of eating without any projectiles or barriers that may cause frustration, injury, or unhealthy food relationships.
The mine Pet Platter can be used with any type of pet meals and treats including dry, canned, raw, refrigerated, and home cooked! It is knife and utensil safe so it can be used during the preparation of pet meals. 


Made with an innovative and sustainable material naturally sourced from plant life that is safe and non-toxic. 100% designed, sourced, and manufactured in the USA, the mine Pet Platter is food and dishwasher-safe, BPA-free, eco-friendly and recyclable. The mine Pet Platter is safe for pets and the planet.